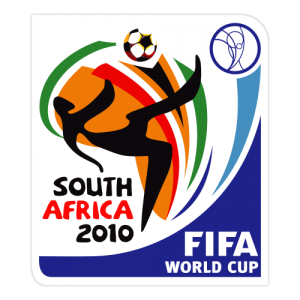 The FIFA Worldcup is starting  and obviously the entire world is making predictions on who is going to be the next winner, the number of goals being scored, the number of yellow and red cards, favorites, number of spectators etc. Just for the fun of it we will briefly stand still with some relevant and less trivial questions regarding the history and the present.
Which countries have participated most frequently in the World Cup? There have been 18 World Cups organized so far and not surprisingly only Brazil has participated in all 18 events, followed by Germany and Italy both with 16 final tournaments, Argentina is following with 14 in 4th place. Not surprisingly all 4 nation are active in South Africa again.
Which nations won the World Cup most often? Again no surprise, Brazil won it 5 times, followed by Italy with 4 wins, West Germany with 3 wins and Argentina and Uruguay with 2 wins each. Conclusion, little variety! It is the big traditionals that win the cup virtually always.
Which nations have the best track record as far as winning their games is concerned? Obviously no surprise again, Brazil. Brazil wins its World Cup games in 70% of the occasion, well ahead of Germany with 60%, Portugal with 58% and Italy with 57%
Which nations are scoring the highest number of average goals per match during the World Cup? Yes, finally a surprise! It is Hungary with 2.71 goals per game, but it should be said that this was mainly realized in the old days, when Hungary was a frequent participant in the World Cup in a time when the number of goals scored during a tournament was much higher. Hungary is followed by Brazil with 2.18 and Germany with 2.06. To put it in perspective, an attacking nation as The Netherlands only scored 1.64 goal on average with a winning record of 44% only (again partly affected by some poor results in early editions)
Is it likely that the record of average number of scored goals per game in the World Cup will be surpassed?  Never say never, but very unlikely in our view. The average number of goals scored per game during the history of the cup amounts to 2.92, moving in a range of 2.3 in the edition of 2006 to 5.4 in 1954. We have to say that we have entered a downward spiral since 1982 when the average still was 2.81. Let's hope this spiral will be broken, but we have our doubts.
Which of the current participating nations generally gets the least number of goals against? This should be seen as kind of an indication of which nations have the best defenses in football. And indeed not surprisingly it is Argentina that wins this category with 0.85 average goals against per World Cup match. They are followed by, no surprise again, Italy with 0.90 and Brazil with 0.91. A surprise to some may be the number 4, The Netherlands with 1.06, a team which is generally known to concentrate on offence rather than defense.
Can a smaller nation win the World Cup? If we look at history, this is very unlikely. The only small nation that managed to win the world cup twice is Uruguay, but both occasions (1934 and 1950) were in the first few editions of the championships. Clearly, there should be a relationship between the number of inhabitants of a country and the quality of a football nation. The argument behind it is simple; bigger countries with a traditional football culture just have far more people to choose their talent from. It should be interesting to see which countries historically have done well when correcting for the number of inhabitants. We have looked at this by dividing the total number of points realized during World Cup tournaments by the number of inhabitants. The result? Uruguay wins, followed by Serbia, Denmark, Paraguay, Switzerland and The Netherlands. Argentina would actually be the first traditional when measuring it in this way.
Do organizing nations have the often referred to "home advantage"? There certainly is a home advantage. Looking back in history there were six occasions that the actual organizing nation walked way with the Cup, which means historically there is a one in three chance. However, in this particular occasion the probability of South Africa winning it seems extremely low. Another interesting angle is to see whether the host usually wins its opening match? In all editions of the World Cup, the hosting nation has never lost its opening game. In fact the hosting nation wins its first game in most occasions.
Which country has the worst track record during the World Cup? It is Zaire! They participated once and played 3 games, scoring not a single goal and getting 14 against. Not surprisingly they lost all of their 3 games.
Which tournaments have enjoyed the highest and lowest number of attendants? Will South Africa break this record? The highest number of spectators during one World Cup tournament was in the USA in 1994 with in total 3.6 mln spectators and an average of 68,982 viewers per game. On the flip side it was Italy in 1934, that drew the lowest number of 361,000 in total. The lowest average number per game could be found in Sweden in 1958 with an average of 23, 411 per game. Let's assume it must have been the cold. Will South Africa surpass the record? In order to realize this they should attract an average of 56,000 people per game. In our view this is unlikely to be realized. 6 out of the 10 stadiums have a capacity of lower than 56,000 and we believe the bigger stadiums will not be able to compensate for this, also in view of the schedule. The record that South Africa without a doubt won't break is the highest attendance during a World Cup match; 199,854 in the Maracana Stadium in Brazil. The lowest? 300 in 1930 in Montevideo!
Discipline to deteriorate further? And then there is the subject of discipline. Over time discipline has deteriorated. Whereas the average yellow cards per World Cup game amounted to 1.88 per match in 1982 in Spain, this number has steadily increased to a whapping 4.8 in 2006. Over the same time period the number of red cards per game increased from 0.21 to 0.44. Obviously it is to hope this trend will not continue, but we have our doubts. The bookies seem to be more positive; 4.44 yellow cards per game and 0.33 red cards. The team receiving the most cards? Argentina.
What do the bookies say? And then the people who try to make a living of it, the bookies! Clearly the outcome does not surprise. Spain the big favorite followed by Brazil, Argentina, UK and Holland…..what else is new!?
I would say plenty of ammunition for the ones that are placing bets or playing all the World Cup football pools. But then again, history is by no means a guarantee for future success, that's what makes it fun! Against all historic (and current) odds, I am with The Netherlands anyway! Enjoy all!  
For all you record buffs, a wealth of info can be found on the link below, enjoy!