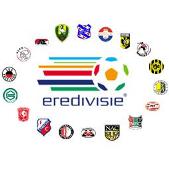 After the recent bankruptcy of one of Holland oldest football clubs more negative news is hitting the press almost daily. Football club BV Veendam is close to bankruptcy, MVV (Maastricht) is not able to pay salaries to part of its staff, liquidity problems at several other clubs and even Ajax is heading for a loss of EUR 25mln this year. Adding that only 14 clubs out of 38 are profitable, sponsoring proceeds are likely to come down, transfer income is seen to drop dramatically, support from society is coming down and salary costs are still ridiculously high, the conclusion seems clear: Houston, we've got a problem.
Recent figures indicate deteriorating financial position of Dutch football. Recently the Dutch National Football Association (KNVB) came out with new figures related to the financial health of Dutch football clubs. I know I have been writing on this subject before, but the new figures reveal that things are rapidly deteriorating. This has already culminated in the first bankruptcy in Dutch football in a long time. The HFC Haarlem, one of Holland's oldest football clubs, had the questionable honor to be the first victim and went bankrupt in January 2010. It now seems increasingly likely that BV Veendam, a club active in the Dutch Jupiler League, will follow Haarlem's fate. The club is likely to ask for Chapter 11 today if it cannot obtain sufficient funding (equivalent to some 20% of the annual budget) for the remainder of the season. The other prime candidate seems to be MVV, again a club active in the Jupiler League (Holland's 2nd major division). Last week it became known that the club has difficulties in paying salaries to its staff. Moreover as it did not pay its premium to the Foundation of contract players in time, the club got a 1 point penalty in the league standings and a fine of EUR 25,000 for not handing in its financial plans in time. All signs of a club in severe difficulties.
Only 14 out of 38 clubs managed to generate profits and sadly there is more bad news on the way. Following is a list of recent news and facts pointing towards financial problems
Nov 2009: RBC (budget 2008/09: EUR 4.2mln) requiring EUR 300,000-EUR500,000 of fresh liquidity
Dec 2009: Cambuur Leeuwarden (budget 2008/09: EUR 3.7mln) heading for EUR 1mln loss after shortage of EUR 1.8mln in 2008/09. As a consequence the club is looking to sell its stadium
Jan 2010: Willem II (budget 2008/09: EUR 10.8mln) seems to have bigger problems than anticipated. The loss in 2008/09 has turned out higher than expected at close to EUR 4mln. Stadium rental payments have been freezed.
Feb 2010: AGOVV Apeldoorn (budget 2008/09: EUR 1.9mln) has not been able to adhere to the liquidity standard required by the football union. As a consequence it has received an official warning
Feb 2010: FC Zwolle (budget 2008/09 EUR 3.7mln)  saved by EUR 1mln guarantee of municipality, so it can look for new investors
Mar 2010: Ajax (budget 2008/09: EUR 67.1mln) heading for a loss of approximately EUR 25mln for the current season
The above list is exemplary for the difficulties which clubs are facing and then we even didn't include clubs such as Feyenoord, RKC, ADO Den Haag, Omniworld, AZ Alkmaar, Sittard etc etc, which all are known to go through very difficult times. In fact, out of the 38 clubs in professional football only 14 clubs managed to generate profits in 2008/09 and things are likely to deteriorate in the current season. Around 14 clubs are believed to be in the so called category 1 (the watch list of the Dutch Football union), the financial danger zone of Dutch professional football. That is an astonishing number confirming that it is questionable whether Dutch professional football in the current state can sustain much longer.
Facts don't bode well. Let's examine!
| | | | | | | | | |
| --- | --- | --- | --- | --- | --- | --- | --- | --- |
| Eredivisie (EURmln) |  07/08 | 08/09 | %chg |   | Jupiler League (EURmln) | 07/08 | 08/09 | %chg |
| Turnover | 421.8 | 429.0 | 1.7% |   | Turnover | 63.6 | 57.4 | -9.7% |
| – of which sponsoring | 179.2 | 197.7 | 10.3% |   | – of which sponsoring | 32.4 | 32.0 | -1.2% |
| Sponsoring as % of sales | 42% | 46% |   |   | Sponsoring as % of sales | 51% | 56% |   |
| Personnel ratio | 59% | 64% |   |   | Personnel ratio | 72% | 77% |   |
| Personnel costs | 248.9 | 274.6 | 10.3% |   | Personnel costs | 45.8 | 44.2 | -3.5% |
| Net profit | 64.2 | -31.0 | -148.3% |   | Net profit | -13.1 | -10.2 | -22.1% |
| – As % of sales | 15% | -7% |   |   | – As % of sales | -21% | -18% |   |
|   |   |   |   |   |   |   |   |   |
| FTE's | 1850 | 2088 | 12.9% |   | FTE's | 817 | 761 | -6.9% |
| Wages per FTE | 0.1345 | 0.131 | -2.2% |   | Wages per FTE | 0.056 | 0.058 | 3.6% |
| Average FTE's per club | 103 | 116 | 12.6% |   | Average FTE's per club | 41 | 38 | -7.3% |
| Average # of players | 36 | 39 | 8.3% |   | Average # of players | 21 | 20 | -4.8% |
Fact 1: Both the Eredivisie and Jupiler League are generating losses As can be seen in the table above, profitability of the Dutch Eredivisie has taken a severe dent in 2008/09 in spite of the fact that sales actually have increased. The main reason for this can be found in EUR 60mln lower profit made on transfers of players. For the Jupiler League, things are more dramatic. After having suffered a loss of EUR 13mln in 2007/08, the league still generated a loss of EUR 10mln in 2008/09 in spite of several measures been taken.
Fact 2: Personnel costs have risen to unacceptably high levels. As can be seen the personnel ratio as a % of sales has risen by 5% from 59% to 64% for the Eredivisie and from 72% to 77% for the Jupiler League. In a football environment salaries are always the biggest expense. A level of 60% is generally regarded as an acceptable level leaving sufficient room for stadium rental costs, general cost, marketing costs and all other costs related to a football organization. As most of these costs have a fixed nature, it is essential to generate sufficient turnover to cover these costs or to cut costs in time. In this perspective and given the economic backdrop, it is somewhat surprising to see that the average Eredivisie club has further grown both its staff and number of contract players, making itself more vulnerable for an economic backdrop. For many it is not too late yet, but it is to hope management is not deaf and hearing the alarm bells. For the Jupiler League things are again much more dramatic. The division as a whole has a personnel ratio that is far too high, mainly the result of lower turnover. The clubs have managed to reduce the salary bill and the number of FTE's on the payroll (average number of FTE's down by 7.3%). However, the potential to further reduce the wage bill is limited as the KNVB requires a club to have a minimum of 18 contract players vs the average of 20 now; huge cuts seem to become increasingly difficult. It also implies that in case of a further decline in turnover, losses might increase again. Of course these numbers are averages. To shed some light on individual clubs, there are 19 clubs (10 Juplier League, 9 Eredivisie) that have a salary ratio of higher than 70%! No wonder there are that many clubs generating a loss! The most striking ones in 2008/09: RKC 123%, Fortuna Sittard 100%, AZ 96%, Utrecht 89%, MVV 88%, Cambuur 87%.
Fact 3: Dependency on sponsoring has further increased. What the table also implies is that total income has become even more dependent on sponsoring, which tends to be the most volatile item of a profit and loss account. Sponsoring now accounts for 46% of annual turnover in the Dutch Eredivisie and even 56% of that of the Jupiler League. In absolute terms it is a surprise to see that income from sponsoring has actually increased by 10% in the Eredivisie and declined by a marginal 1% in the Jupiler League. Hence sponsoring has been one of the reasons, why turnover levels for the 2008/09 season have held up relatively well. Nevertheless it is very dangerous to extend this trend towards the current season.
Near term future appears to be bleak.The near term future seems to be very uncertain, particularly for the Jupiler League, which in my opinion will not survive in its current format. It seems unavoidable that losses will further deteriorate in the near term for the following reasons:
TV income and ticketing income are unlikely to rise significantly
Sponsoring income is likely to be significantly down. The impact of the economic crisis on last season's figures may have been marginal, it is unlikely that this will be the case again in the current season. Sponsor contracts closed before the crisis are unlikely to be renewed, whilst several sponsors are in difficulties themselves (a crisis always has a lagging effect). This means I wouldn't be surprised when sales levels would come down this year in both the Eredivisie and the Jupiler League, which has a dramatic impact on the bottom-line.
Limited transfer activity. During the winterstop there was virtually no transfer activity (Honda being one of the exceptions), implying no bookprofits made on players, further limiting the profit potential. Moreover this also reduces the possibility to reduce the most important cost center, wages!
Limited cost reductions possible for the Jupiler League: given that most of the clubs already have reduced their number of contract players to the absolute minimum, these clubs have limited potential to further reduce costs.
All in all I expect losses in the current year to be significantly down from last season and as a consequence several clubs might be facing liquidity problems.    
Structural reasons for the backdrop are plentiful. I believe the main structural reasons behind the difficulties mentioned above can be summarized as follows:
Poor management. In many cases Dutch football clubs are not properly managed. Professional football should be run like a business, not like a hobby. In a period of stagnating sales and rising costs, cash flow management is essential. I wonder, apart from the positive exceptions, whether all clubs have even heard of this. It is utterly irresponsible to buy new players, extend the number of staff or increase salaries in a period of an economic downfall, particularly as income of many clubs is largely dependent on discretionary items like sponsoring, TV and ticket sales. In an environment of declining revenues, it is surprising that many clubs are working with flat or even rising budgets or are spending money before receiving it. No wonder that problems arise. This is particularly the case for the first division clubs. If one realizes that clubs in the Jupiler League are largely dependent on sponsoring income, it is plain stupid and irresponsible to keep budgets flat. No wonder, casualties emerge, certainly in a high fixed cost environment such as in football. Football clubs should be run professionally. It means proper revenue management and proper cost management (remember that in many cases salaries and rent of the stadium already account for some 75-90% of sales!). It means creativity and contingency plans and it means accountability! If I still hear management of clubs saying " I am sure many clubs largely depend on transfer sums" or " why always look at finance, it is good players which are important and subsequently financing automatically will be all right" or "we have ambitions to go the Eredivisie and hence need extra money (everybody has this ambition I am afraid)". Brrrrh,  it is exemplary for the limited mindset of some, which tend to be short term. Clearly there will always be friction between the technical and financial aspects of a football club but in the right setting (more long term oriented) they should peacefully co-exist as several clubs such as for example FC Twente, VVV and FC Groningen are proving.                  
Limited viability for current number of football clubs. There are several ways to look at this, but the conclusion should be the same. The Netherlands counts 38 professional football clubs, implying one club per 429,000 habitants. However, it gets worse. These clubs are not spread properly over the country. For example Brabant counts 9 football clubs or 24% of total clubs, whereas Brabant only counts 15% of the total Dutch population; it means one football club per 268,000 habitants. No wonder many clubs in Brabant have financial difficulties. Hence mergers could be a solution here. Looking at a more financial angle, it is amazing that some clubs even still exist. Looking at the Jupiler League again, there are 8 clubs with annual turnover below EUR 2.5 mln. With a required minimum of 18 players under contract on say the average salary of EUR 35,000 and with additional staff and management, it means that the salary bill already accounts for some EUR 1.5 mln. Come to think of it! And this is before stadium rental costs, variable costs, depreciation, selling costs, media costs etc. No wonder clubs are having difficulties to survive.
Declining community support. Whereas in the past many clubs always counted on community support (hundreds of millions have been invested) coming to the rescue, support for such action is rapidly declining. In the case of Haarlem, the local municipality was not prepared to bail-out the club and this seems increasingly the trend. In some cases there are still municipalities granting loans to clubs (which often is only temporary respite), but subsidies seem to be no longer in vogue, although in view that the European Union does not allow for such action (although there are always ways around). Although one can debate whether this is right or not, in the end a club should be able to survive on its own, also in view of creating a level playing field.
Economic crisis. Finally there is the economic crisis, which is leading to lower sponsor and tv income. But this is an easy one to hide behind. It is just proper business sense to build up a proper reserve for more difficult times.  For many clubs the contrary has taken place, which brings us all back to management again I guess. Luckily there are good exceptions such as Heracles, Twente and several others. It is good to see that FC VVV is not immediately spending all the millions received for Honda on all kind of expensive players. The club is saving a large part of the money for its youth academy, the new stadium and possibly some players to be bought in summer.
So what could be the solutions? Clearly the current model is not sustainable and sooner or later more clubs will go down. In order to avoid this there are several alternatives (or rather a combination of them to accomplish this:
Bundling/merging of clubs; although not easy to realize (given the example of FC Limburg), mergers should be considered in some parts of the country given that the sheer number of professional football clubs is not sustainable in those areas.
Introduction of semi-professionalism in the first division or merger with amateur top-liga. Salary bills are too high, whilst minimum wages are often not a viable option for professional players. The result is that many opt for a semi-professional career at a top-amateur club. With the introduction of semi-professionalism the first division could possibly merge or cooperate with the top amateur leagues.
Cross-border competitions. With the rich getting richer and the poor getting poorer, competitive balance seem to have long gone. Combining for example the Belgian and Dutch leagues should lead to a better balance and stronger competition. However, it should be realized this will not be acceptable to many clubs that would not be able to participate in this league as well as to their supporters. Food for thought.
Improve quality of management. It seems many clubs are not managed properly, supervisory boards should carry part of the blame. It means that managing for cash has to become more important and that the long term existence of the club should not depend on irregular items such as transfers of players. It also should imply the build-up of reserves for more difficult times
Salary adjustments. Wages are by far a club's biggest fixed cost item. With the recent rise in salary costs this has become a heavy burden to many football clubs. Re-adjustment will take time, partly depending on the duration and mix of the contract portfolio.
Creativity and innovation. Many of the current clubs tend to think in the old traditional way rather than out of the box. New business concepts, flexibility of costs, revenue management, a new (longer term oriented) business model are just a few principles where improvements may be made.
Emphasize talent development
So it is clear something has to be done! Sales are stagnating, costs are rising! This has to be turned around, one cannot always count on the community (government money) coming to the rescue….Is management in Dutch football capable of doing it? I sincerely hope so. I hope they will find creative ways to grow the top-line, I hope they will be able to reduce costs (recent reports at least suggest that clubs like Ajax and Feyenoord are going to reduce salary costs), I hope they will implement contingency planning procedures. The proof of the pudding will be in cash flow management. I am sure some clubs with good management will be able to do this properly but there are also examples of clubs where I have my severe doubts. This is also the reason why I expect more clubs to go bankrupt.
I do realise that better players will lead to better results and greater recognition, but reality tells us that we just will not be able to match the budgets of European clubs in the bigger leagues, which is a function of scale. Equal competition and a level playing field can only co-exist through rules of the regulators. In the mean time we have to start thinking longer term as in the end players are better off with a solid health of the clubs they are playing for. Holland has always been a producer of talent, our football schools have often been examples to many clubs, although this strength has been neglected as of lately. By re-investing in good football schools we are better off in the future. Financially it is also much more attractive then buying expensive stars from abroad. The youth is relatively cheap and by treasuring and growing talent in the right way and with the right values, the financial outcome will also be more attractive, a win win situation in my opinion if and I emphasize if properly executed!